How does the PaidByTheMinute affiliate program work?
| | |
| --- | --- |
| | Go to your profile page and copy your affiliate link or button link |
| | Share your link with the world, on your social media profiles, websites, blogs, etc. It doesn't get any easier than that. |
| | Watch your community of advisors and money grow from the comfort of your account. You receive a 2% commission of all transactions including Calls, Text and Tips from everyone that signs up under your affiliate link forever! (Imagine the income you could make if you had 10, 100 or even 1000's of advisors under your account). Your affiliate tab displays everyone that signs up under your link along with the commissions you earn in real time. |
| | Cash deposited directly to your PayPal account. |
Become a PaidByTheMinute Affiliate Today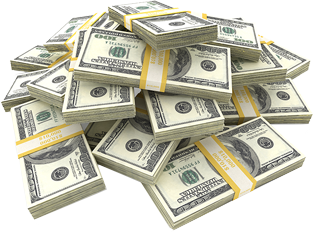 PaidByTheMinute's affiliate program was designed to be convenient and hassle free as possible. Other than sharing your link, there is absolutely nothing you have to do after that. The point of an affiliate program is to get paid for referring new customers to a business and below are the top 10 benefits of being an affiliate with PaidByTheMinute.
Affiliate Top 10 Benefits
1.
It's easy -
The work has already been done for you. Our turn-key pay per call technology and billing system is all automated. You can run your on own ads, social media pages websites, tv commercials or online classified ads.
2.
It's free -
It doesn't cost anything to get started. No membership fees or yearly dues to pay.
3.
No special skills -
No degree or technical knowledge needed, just place your link anywhere you can think of online or text message (No spamming or your account will be blocked).
4.
Unlimited earning potential -
You never know who you are going to introduce to the pay per call industry. You might have someone sign up with your affiliate link and make thousands a week. That's easy money for you.
5.
Be the first to know -
You'll always be in the know so you can capitalize on updates before we make them live.
6.
Special offers -
Deals on website builders
, pages and buttons.
7.
Direct deposit -
You don't have to wait to get paid, once your payment hits the $25 threshold you get paid directly to your bank account.
8.
Passive income -
Once someone
clicks your link
your work is done. Now every time they make money, you make money.
9.
Start immediately -
You don't have to wait to get started all you have to do is
create a free account
and copy and paste your affiliate link. That's it.
10.
Lifetime membership -
You're a member for life which means you can get
paid for life.
Get your affiliate button on your profile page




Click images below to enlarge

Your Affiliate Link and Tab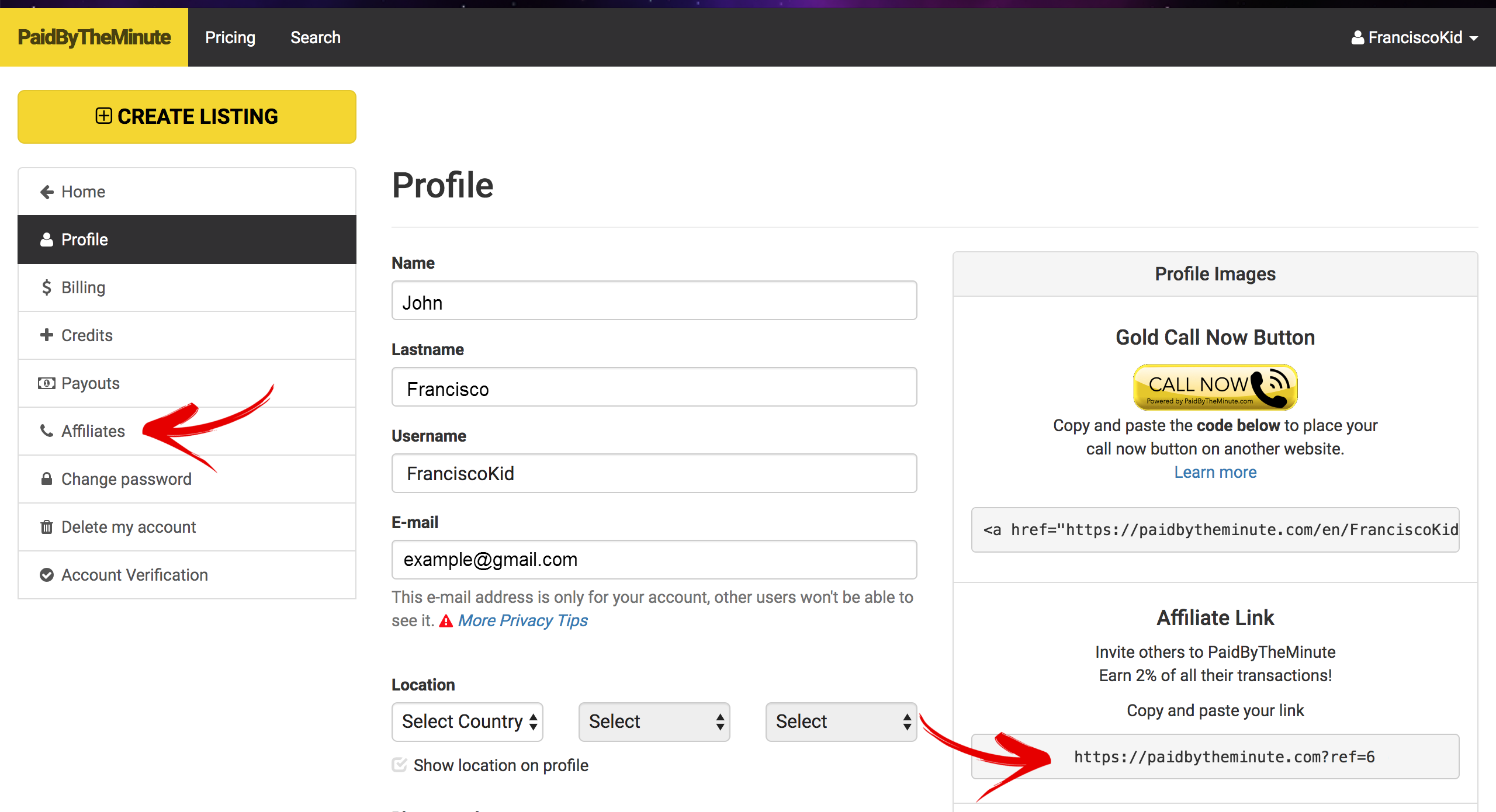 Watch your community and money grow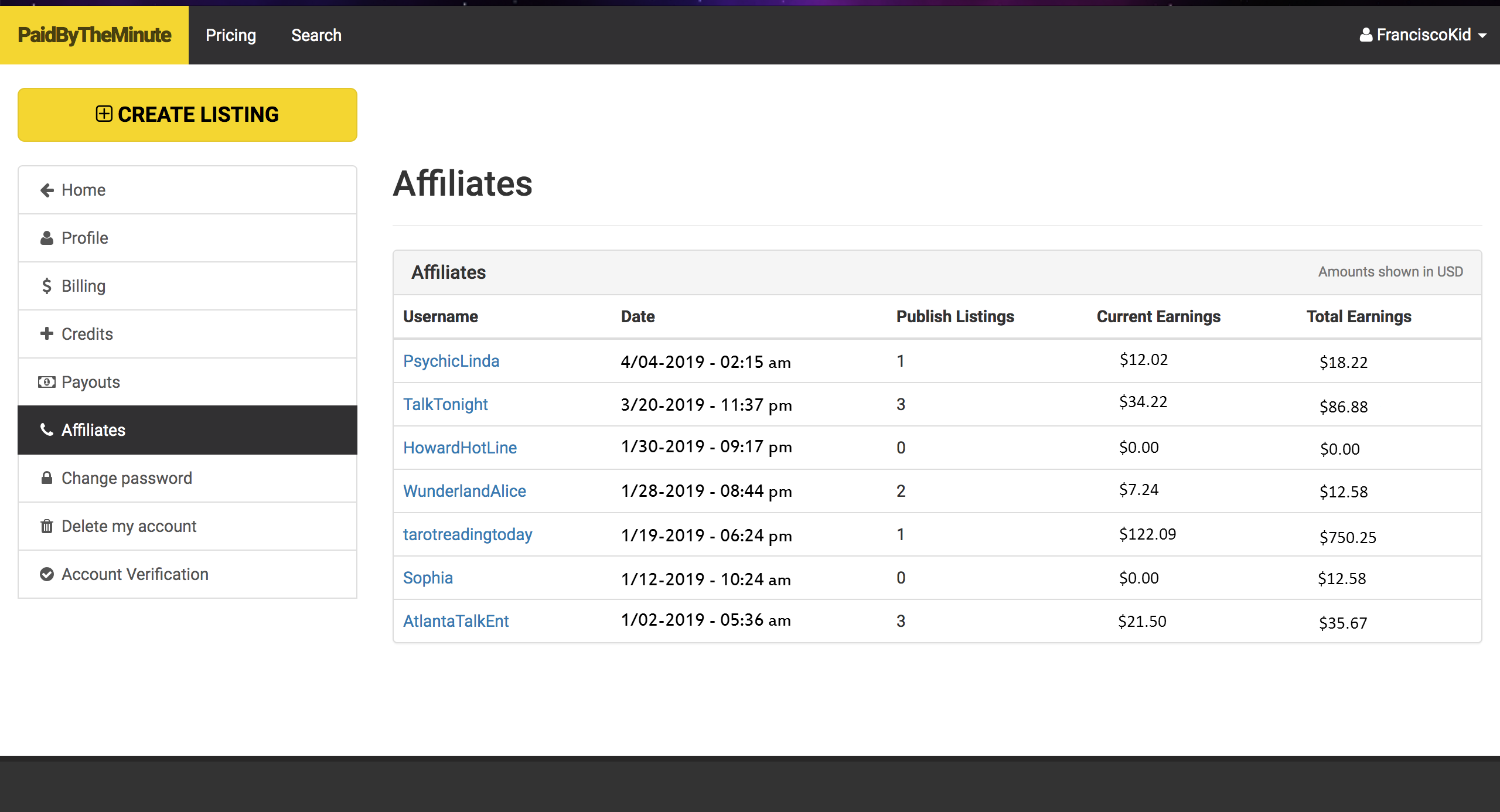 Keep track of your money and collect on pay day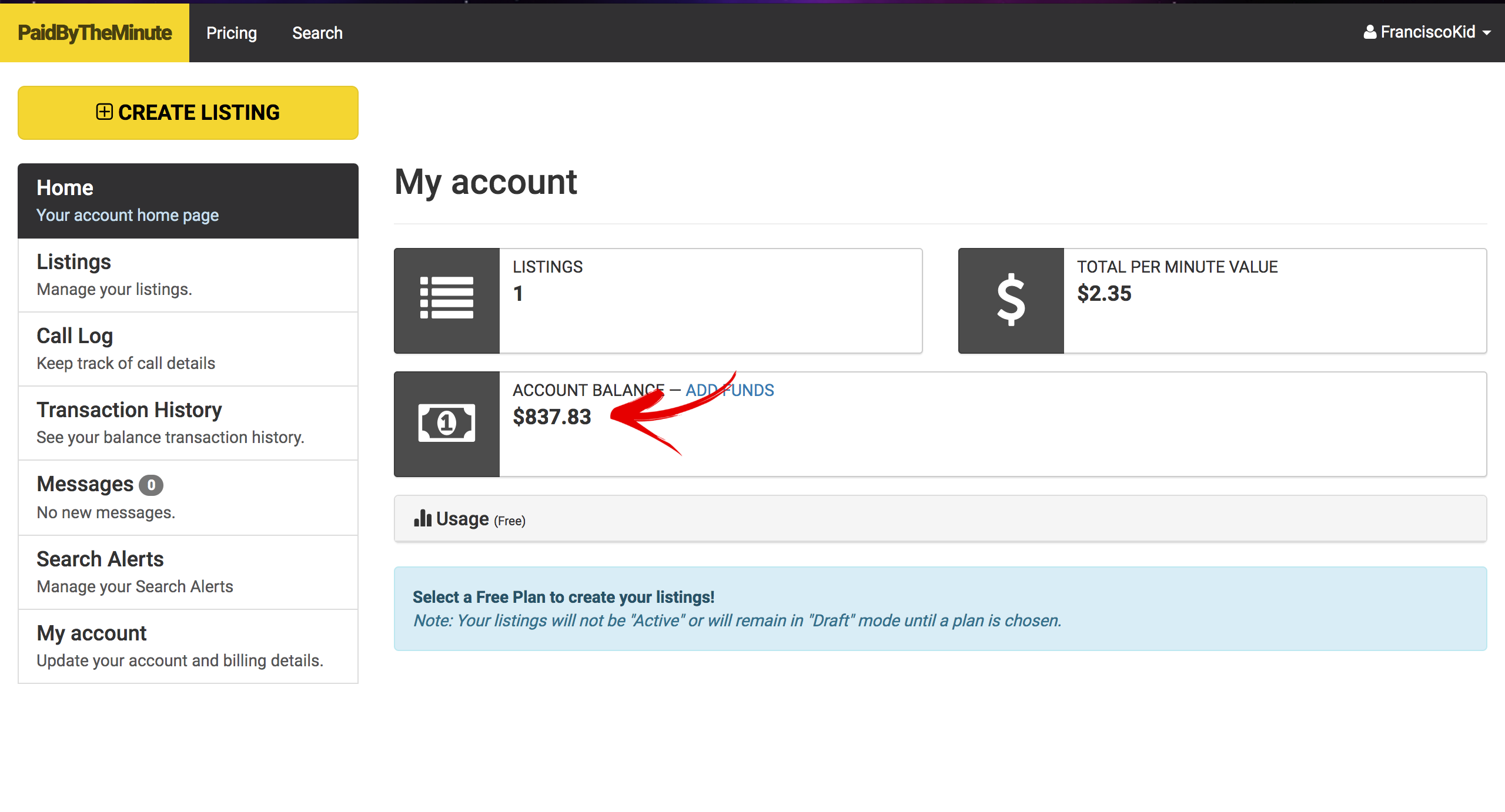 Don't have an account? Sign up for FREE below.